Relaxation is definitely one of the greatest things in life that it has to offer for us. All of us are busy or preoccupied with something that we have to finish at the end of the day. There's not that much time left for other things and life has been continually stressful and strenuous all throughout. Companies all over the world are giving such options of relaxation without having to go to a spa or a yoga session but all through self-intervention. One of those is a group named Vitality Extracts.
This is my comprehensive Vitality Extracts review for you. Are they the next main player in the health and wellness industry? Let us find out as we tackle their humble beginnings.
About the company: the group of Vitality Extracts
There are so many companies out there in several sectors and industries that try to make a significant contribution to the health and wellness field. One of the most successful ones is a group of health and wellness enthusiasts named the Vitality Extracts.
They are a group of experts in the field of health and wellness that creates a high quality range of products that are solely dedicated in providing therapeutic effects to all of its users. Having a unique brand of their own, they launch several lines of packages that will suit the needs of their consumers. They also specialize in creating solutions that will not eat up much time for the user's convenience.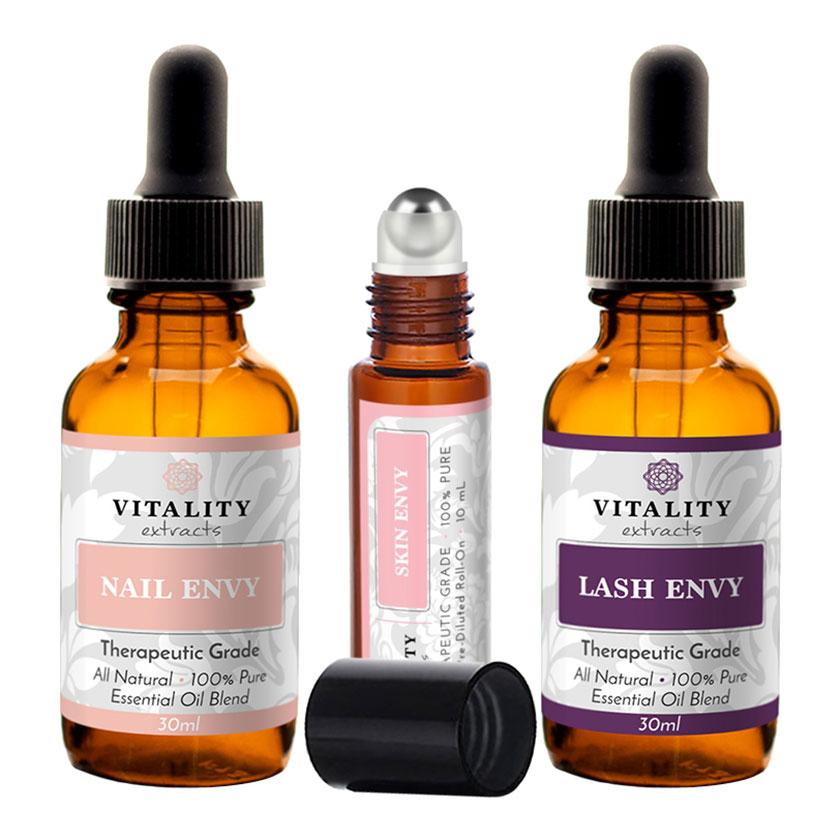 Vitality Extracts: what do they specialize?
Specifically, the specialization of Vitality Extracts is more on so-called stress relieving products. These products are intended to be used by the user and are not under a certain fixed protocol. Because of this convenience, users have the freedom to use their products in such a way that they're not preoccupied with something. Vitality Products' specialization is an interesting concept and enthusiasts of the brand are gradually increasing in number throughout the years.
Main product lines of Vitality Extracts: what they're made up of?
Since the specialization of the Vitality Extracts was already discussed in an overview, let us find out their main product lines. What makes Vitality Extracts appealing to the general public?
To give you an idea about their segments of the product lines, Vitality Extracts has two main segments. The first one is diffuser jewelry segment. Inspired by fashion companies and wellness centers all over the world, this particular segment is focused on bracelets, necklaces, chokers, rings, and other wearable garment that the user will apply an aromatic, relaxing substance on the garment itself, resulting into an immersion of relaxation on the go.
The second product line of the Vitality Extracts would be essential oils. Far more traditional and intuitive than the first one, this is an applied mixture of aromatic plants and special oil that users put on a certain part of the body to significantly caress and relax it. This is more on the self-massaging category and, in addition, is more popular than the previous product line.
Pros of the Vitality Extracts for its users
Regarded as a promising health and wellness company, Vitality Extract has their products in which each has the following benefits:
Their bracelets and other garments show huge potential to innovation of wellness to users. At the end of it, all users will be delighted and relaxed with the new concept.
Their essential oils provide drastic feeling of relaxation after a long day.
They are absolutely fragrant and pleasant to use.
You will be provided with intuitive tips in using each product.
There is no present disadvantage in using any of their products.
User experience to Vitality Extracts: what do they say?
There are a lot of good Vitality Extracts reviews out there in several therapeutic product sites and blogs out there, stating that the company did a very good job in delivering the best possible service to them. Some of the reviewers are here:
Teresa W., a verified user from the official site, claims that his puppy was calmed down significantly after using one of the aromatic essential oils that the company offered her to purchase.
Korynn N., another user of their bracelets, added that the products were absolutely good to look at. She also said that she can't wait to purchase more of it.
Another reviewer named Margaret B. from the official site claimed that there is a big difference in her dog's behavior towards visitors in their residence after using one of their fragrant essential oils.
Price range of Vitality Extracts' products: are they too hefty?
Tackling their best sellers, the average price of Vitality Extracts' bracelets cost around ~$7.50 while their essential oils cost around the average price of ~$30. Their necklaces and other wearable garments cost the same as of their bracelets. Not only that, they are constantly launching clearance sales and memorial day sales for first-time customers and avid buyers respectively. I would say that their price range is pretty cheap compared to big brands in the health and wellness industry out there in the market.
Should you want to check their landing page for products, please click onto this link: https://www.vitalityextracts.com/collections/best-sellers. They are shipping internationally and it will be free of charge if your cart is worth over $50. Together with their loyalty rewards and customer support, the price is indeed right.
The verdict: is Vitality Extracts a legitimate wellness group?
I would say that, by creating this Vitality Extracts review for you, the company is indeed a legitimate health and wellness group. They do have every single proof that proves their authenticity as a group and thousands of reviewers are testifying their legitimacy, thanks to their great experience towards their products.
I am definitely recommending that you give their product lines a good try because there are just beneficial for you and it does not cost that much. By their value for cost-effective means while not compromising quality, Vitality Extracts is one solid health and wellness group.